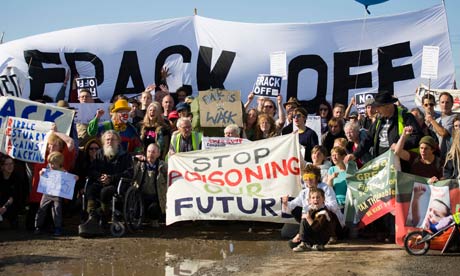 As a Lancashire MP I still have concerns about the real benefits that fracking could bring to the UK, and whether these outweigh the environmental and safety concerns that have so far kept the technology on hold in the UK and across Europe.
The comparisons with the US which are so often used should be approached with a degree of skepticism; the UK's situation is more similar to Europe's. Our extraction infrastructure and market is not as developed as in the United States (not to mentioned that the gas is much further underground here) as we do not have the same history of domestic extraction.
Moreover, the UK is much more densely populated than the United States. The result will be higher extraction costs, less effective competition and the population will have a more direct experience of unpleasant and unsightly aspects of the process.
While an increase in supply sounds like a simple remedy to high energy prices we need to look at the facts. If the extraction costs are high, the benefits will not be passed on to the consumer. In the end this is a balancing act between increased gas supply – which may reduce prices or may simply cover the operating costs and profits of the extraction companies – and our decision to scar Lancashire.
For me, the Environmental concerns must weigh heavy in this balancing act. France and Bulgaria (sites of the biggest shale gas fields in Europe) have both said no to fracking largely on environmental grounds.
France recently decided that it is the hydraulic fracking process that they have an issue with. The French Environment Minister stated that because it can cause "irreversible pollution" to groundwater, shale gas extraction will remain banned until there is a safer and cleaner means to get it out of the ground. Technological developments should be closely looked at.
At the present time I have received no representations from Cuadrilla or from anyone seeking to pursue this agenda and as yet no information has come to light which would lead me to think fracking deserves an unquestioned green light. It is true that gas prices have been reduced in the United States, but that argument is not directly transferable to the UK, so I remain a skeptic.