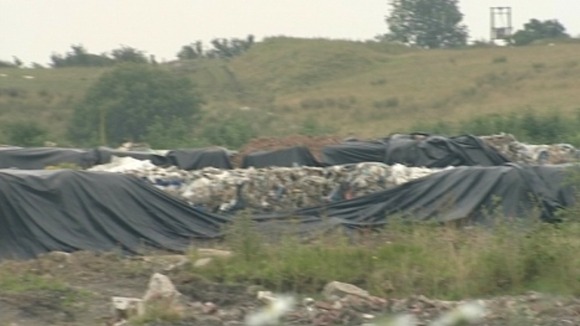 Last week I went to Nook Lane, the former NIPA chemical site with Steve Molyneux from The Environment Agency, Paul Fleck from Hyndburn Borough Council, Miles Parkinson, Leader of Hyndburn Council and offsite, June Smith local campaigner. The HSE and LCC were not present even though both are actively involved.
Following on from the site visit a month ago it was pleasing to see the rubbish removed including the waste that had been buried. meeting is scheduled to take place with The Environment Agency and residents to discuss the ongoing situation.
The contamination at the moment is trace except for DDT which is above normal levels.Site security is major issue and notices have been served which breach of is a criminal offence and the HSE has served notices. The Environment Agency have also served a notice that the owners, Lock Gate Mount must have a plan to deal with with the on site water management.
All of this will eventually be presented to Hyndburn Borough Council as to whether the Council designates the land contaminated. At the moment it is not and historically the reason has been to encourage not limit the development opportunities the site. A review will take place by the new Labour Council as to whether to whether that remains the best option.
Whilst there we shot some shot some short interviews and footage from the site.