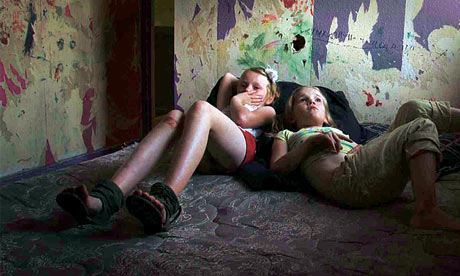 A recent report by the Children's Society tailored to Hyndburn and the North West, makes for some incredibly sobering reading, and the numbers really ought to make the Government reflect on how their policies are hurting young people in our area.
In the area covered by Lancashire County Council, there are 3,350 children who have been registered as being in need because of abuse and neglect. There are currently 6,370 children living in poverty in the constituency of Hyndburn.
Despite Cameron's you've-never-had-it-so-good attitude to the economy, most children in poverty in the UK are living in families that are in low-paid work. There are 4,927 children living in in-work poverty in Hyndburn. David Cameron's economic recovery has not reached the dinner tables of those who need it most.
The report estimates that last year 770 children aged 16- and 17 in the North West presented as homeless. When they present to local authorities the Children's Society estimates that sadly, only 430 of these teenagers in the North West receive a proper assessment of their needs.
For the most troubled families, the service we offer to help young people is only going to get worse and worse, as the Government allocated £29,276,000 in early intervention funding to Lancashire County Council this year, which amounts to a reduction of £39,851,000 per year compared to 2010. These are the kind of cuts that may save money now, but which will end up costing us more and more further down the line.
The report is available
here
, and I highly recommend reading it.