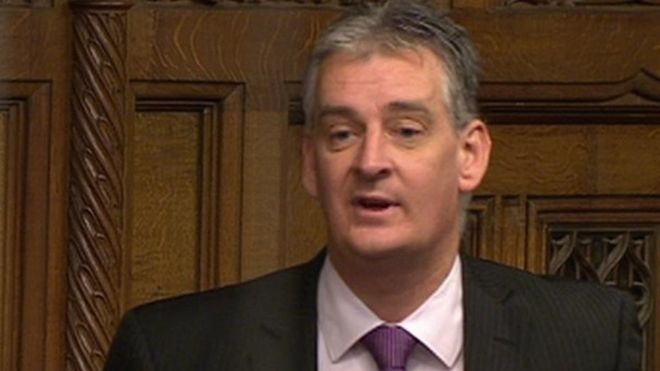 I oppose forced acadamisation but in the three minutes allocated I wanted to raise the consequences of this on local council nurseries. I visited Fairfield nursery with
local Spring Hill Labour councillor Diane Fielding
. LEA nurseries provide the highest quality of trained staff and accommodate children with special needs.
Both of us deeply concerned about the impact government changes are having on local education authority grant maintained nurseries. Firstly chaotic changes to free nursery provision led to many parents and children of 2 year olds being excluded.
Secondly cuts to local councils have led to withdrawal of other services from the nursery have impacted on both parents and the viability of nursery. Nurseries are as you would expect, a multi-agency provision. The co-located Children's Centre which cost £250,000 to build upstairs is being closed.
Thirdly the government is pushing a forced acadamisation, a privatisation of all schools - except these nurseries - which councils will subsequently have to support but have little or no resource to do so. Lancashire's nurseries have an uncertain and unstable future. A point I made strenuously to the government in the House of Commons."
The full speech I wanted to give on forced acadamisation and the impact on local education authority nurseries - my speech in the Commons. You can read the shorter version I made in House of Comons (in Hansard)
here
. The allocated speaking time was reduced 3 minute.
---- FULL SPEECH -----
I will keep my comments brief.
The point I wish to raise is the negative impact that forced acadmisation of schools will have on local education authority nurseries.
A subject that which has been raised by my honourable friend for Hull North in a Parliamentary Question.
On the broader issue of forced academies I wish to register my objections. Firstly because forced is not localism. An obvious point. The choice of school type being taken from local people and handed to the Sec of State for Education.
Secondly the likely consequences. Schools unable to fund their own core central services, or choosing not to will gravitate towards super clusters, conglomerations of schools assisted by private education providers seeking to expand school empires.
In short transferring collective responsibility from the public to private sector.
Thirdly I am concerned about the motives and the lack of accountability of Academy schools that we have seen in some of the Academy school scandals.
The idea that a group of people with less centrist, more selective views on life will use this as a trojan horse to propigate their warped ideas.
There are other reasons but I wish to turn in the brief time I have - to problems forced academisation has on Local Education Authority Nurseries.
In an answer on the 22 March 2016 to my honourable friend the member for Hull North, the minister stated that 'at some point in the future, the Government would think about these state nurseries and whether they would be forced acamadiesed.'
Mr Speaker, as of March 4, 2016 there are - 406 LA maintained Nursery schools in England - with 41,227 pupils including 2 year olds.
Some authorities have very small numbers of schools and pupils. Harrow has just 31 pupils in LA maintained nursery schools and in the county of Leicestershire just 55.
The plain fact is - small nurseries with small class sizes are not big enough to acadamise - .
They are personal and small by nature.
Their size and nature mean they cannot afford to procure central services themselves. They are reliant on the local education authority.
The ideological shambles that is forced academisation has resulted in the government having to leave these nurseries out on a limb.
And what that does mean is that Councils will still have to retain core educational support services so long as the government can't decide how to get out of the mess it has engineered.
But what comes next for local authority nurseries? In the meantime they are unable to plan with an uncertain future. The government has injected huge instability.
The APPG last month reported that there is growing evidence that Maintained Nursery Schools in particular are at increasing risk of closure.
And we must remember the important difference between primary education and early years childcare. Early years is a multi agency environment.
LEA nurseries employment of - nursery teachers - and - highly qualified staff provide provision for large numbers of children with SEND and complex needs and their role extends far further than the children and families they serve.
There are now around 100 nursery schools involved in supporting, training and teaching staff in all sectors of early years including private nurseries, playgroups and other maintained primary schools. The sector as a whole urgently needs to retain the expertise and skills of these experienced practitioners to raise standards in the sector as a whole and at a time when training provided by local authorities has declined sharply.
In short they don't need further fragmentation of either nursery provision or more broadly - the risks inherent in undermining wider local educational authority provision.
Many are already losing co-located services and income because of this governments policies.
The outrageous cuts of £685m to Lancashire have resulted in one of my local LEA nurseries, Fairfield losing the presence (and shared cost base) of its Neighbourhood Centre (which cost £250,000 to build) as the county council consolidates and contracts these services.
It's not just damaging cuts and forced academisation that threaten LEA nurseries either Mr Speaker. The governments shambolic unplanned provision for increases in free child care has also created significant problems.
This is chaos for the UKs 2, 3 and 4 year olds and their parents.
According to HoC library, in Bristol 23.2% of 3 and 4 year old children attend LEA nursery. In my own county of Lancashire the numbers of 3 and 4 year old children in LA Maintained Nursery Schools is 15.3%.
And lets not forget parental choice in choosing local education nursery provision.
Maintained Nursery Schools and nursery classes in primary schools are the only part of the early years sector that routinely employ qualified teachers to work directly with children – only 45% of private and voluntary run settings employ even one graduate or teacher, compared to 98% of primary schools and 100% of nursery schools employing qualified teachers.
The reality today Mr Speaker is this government has no answer to forced academisation programme and grant maintained nurseries.